Create an App Release Workflow
The App Release Workflow is used to simplify the accountabilities within the approval of a new app for the Relution Enterprise App Store. Administrators can define multiple approval steps which a new app or a new version of an app must pass in order to become available in the EAS. Usually these steps define different responsibilities needed to release and then approve or reject the app based on their own set of criteria. The administrator can define a group of people or single users who are in charge of approving or rejecting a defined step within the workflow.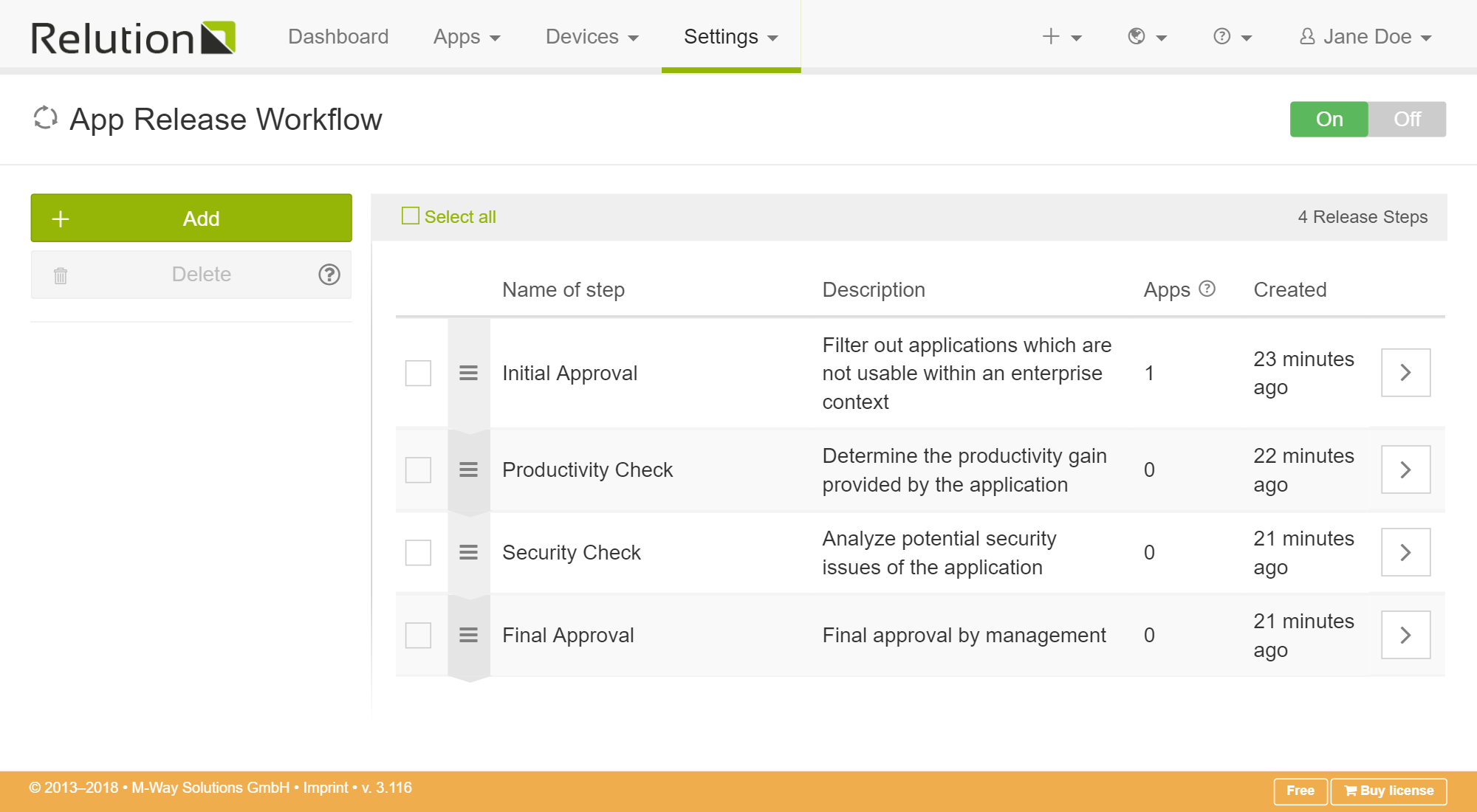 Enabling the Workflow and Create Steps
Start creating the App Release Workflow by navigating to Settings > App Release Workflow. Enable the App Release Workflow through the On/Off switch in the upper right. Depending on the settings of the workflow (which will be explained in this section) all app uploads (new apps and/or updates) will go through this workflow before thay become available to the Relution Enterprise App Store. The Release Workflow feature becomes active if there is at least one step defined.
To add a new step, press the Add button in the left-hand menu. A new view will be shown to configure this step.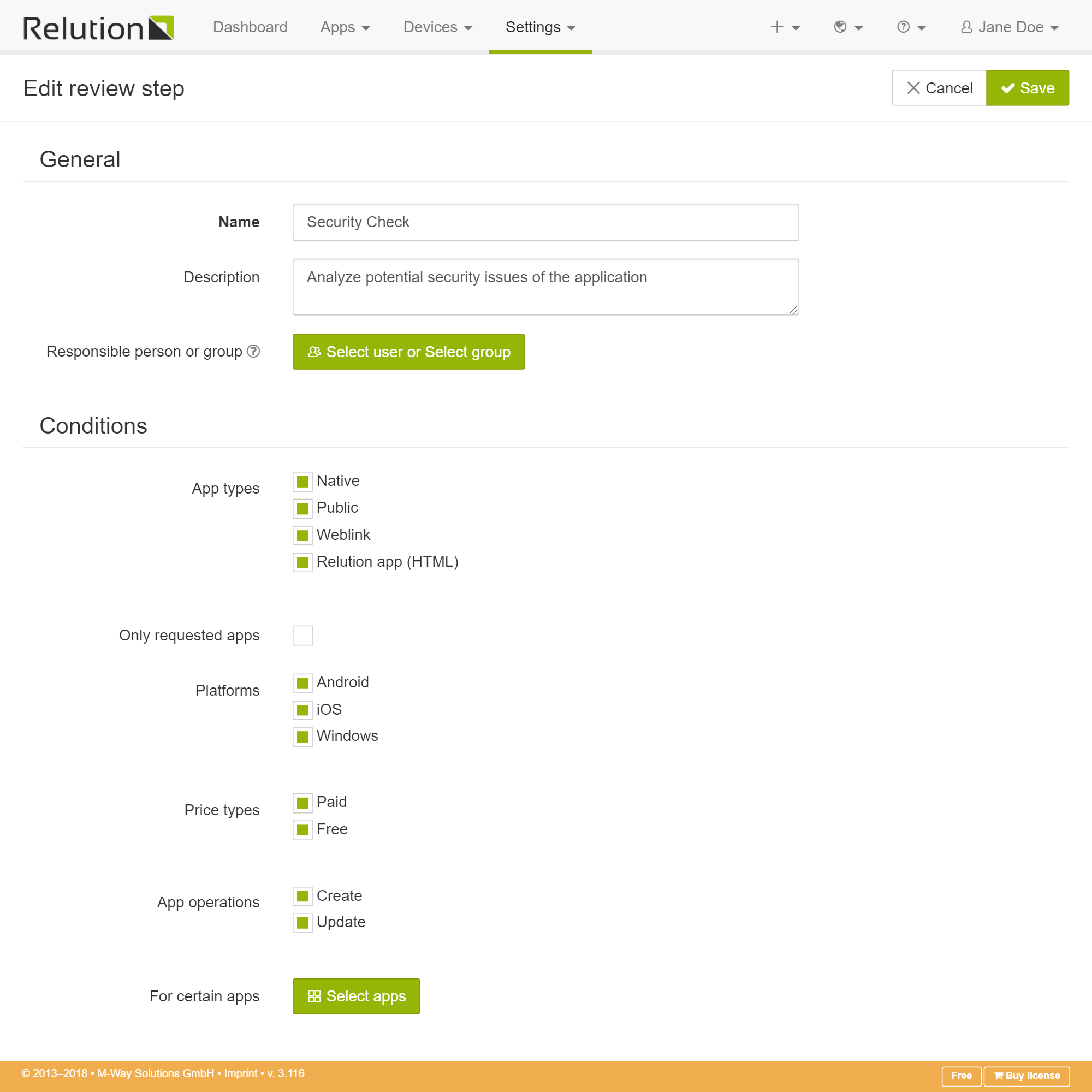 The "General" information section allows you to specify a name and a description for this step. You can also set the persons or groups that are responsible for this step. If none is set, the App Owners of the corresponding app are the responsible persons. Only responsible persons are able to approve or reject this step, causing the app to be moved to the next step (if approved) or the archive (if rejected).
Then, define the scope of apps that this step will apply to:
Application type: Define the types of applications which will be required to pass this step.

Platforms: Choose if this step is only required for applications of the Android or iOS platform, or both.

Price type: Specify if this step differs between paid or free applications.

App operations: Define if this step is required for new applications or also for updated versions.

For certain applications: Select specific applications for which this step is required.
Press Save to save your changes. The step is now active and can be seen in the App Release Workflow overview page. You can change the order in which the applications go through the workflow by using drag & drop to move the individual steps to the desired position.
You can now add more steps until your corporate release guidelines are mapped to the Relution release workflow.