Working with the App Release Workflow
Once you have configured and enabled the App Release Workflow, it will be applied to all new and updated application versions requested. Relution will check for each uploaded version if it matches the ruleset of any workflow release step (e.g. if you have uploaded a web app but your steps are configured to only apply to native applications the release workflow will not apply to the web app).
Viewing an App's Workflow Process
To view and edit the release workflow of an application, go to the details page of the application version in "Release". Under Release Status, you will find an overview about the necessary steps the application has to pass as configured in the App Release Workflow settings.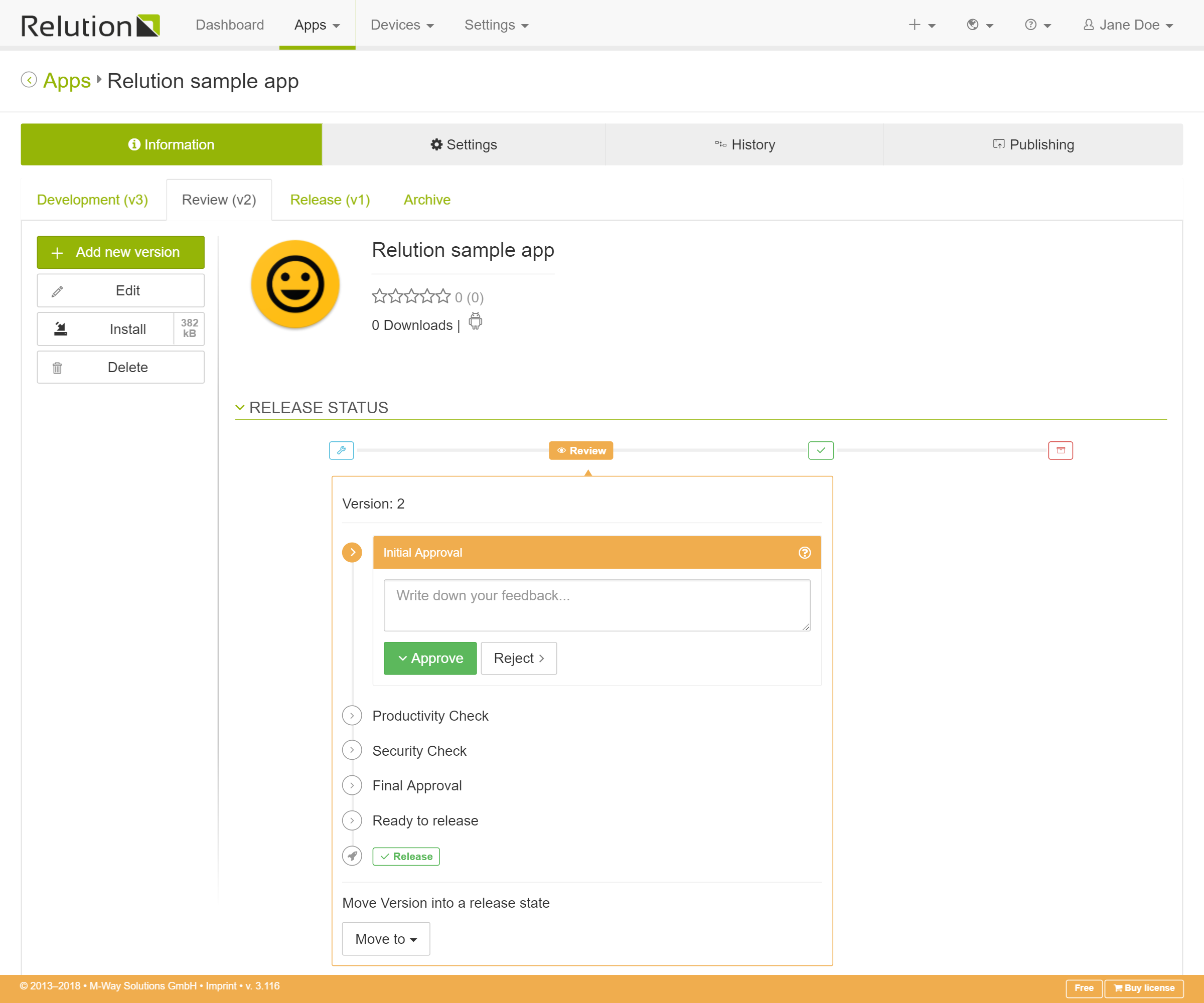 Approving or Rejecting an App Version
| | |
| --- | --- |
| | You are logged in with an account that is able to approve or reject the current workflow step. |
Press the Approve button to move the app to the next workflow step. This will trigger notifications to the person or group responsible for the next workflow step. If the current step is the final step, approving it will publish the app to the Relution Enterprise App Store. That makes it publicly available for all App Store users.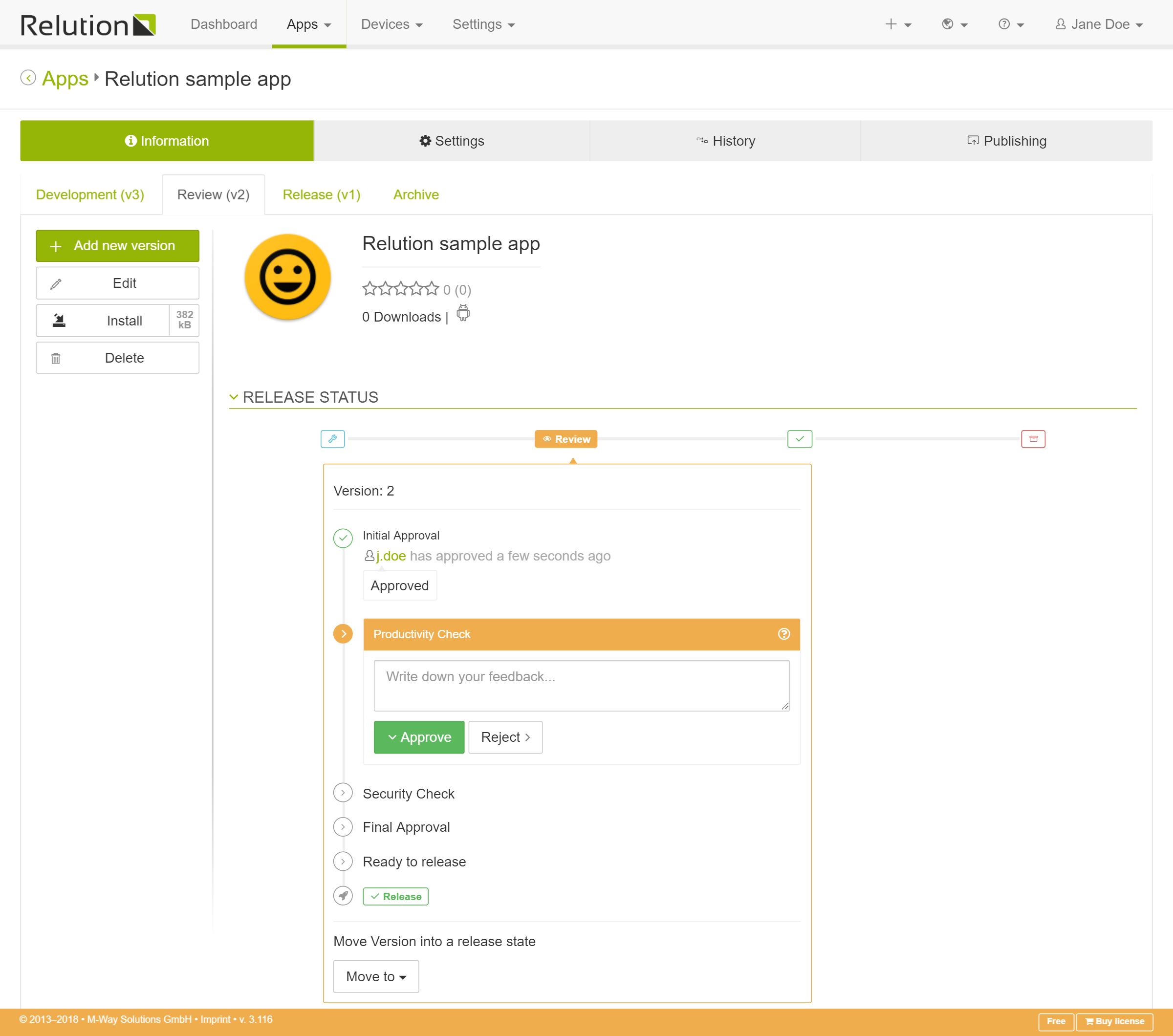 Press the Reject button to end the release process for this app version. This will move the version to the "Archive" state. The application itself is not deleted, as further versions or requests of the application might exist.
When approving or rejecting an application version, you can enter an optional comment which is displayed under the corresponding step. This allows your collaborators to understand which aspects you have checked, what results you've found and why you made that decision.