Sceduled App Version Release
The App Release Workflow contains a feature that enables you to release an app at a specific point in time. To use this feature, configure and enable the App Release Workflow in Settings : App Release Workflow and set the Go-Live date of the app version you want to release.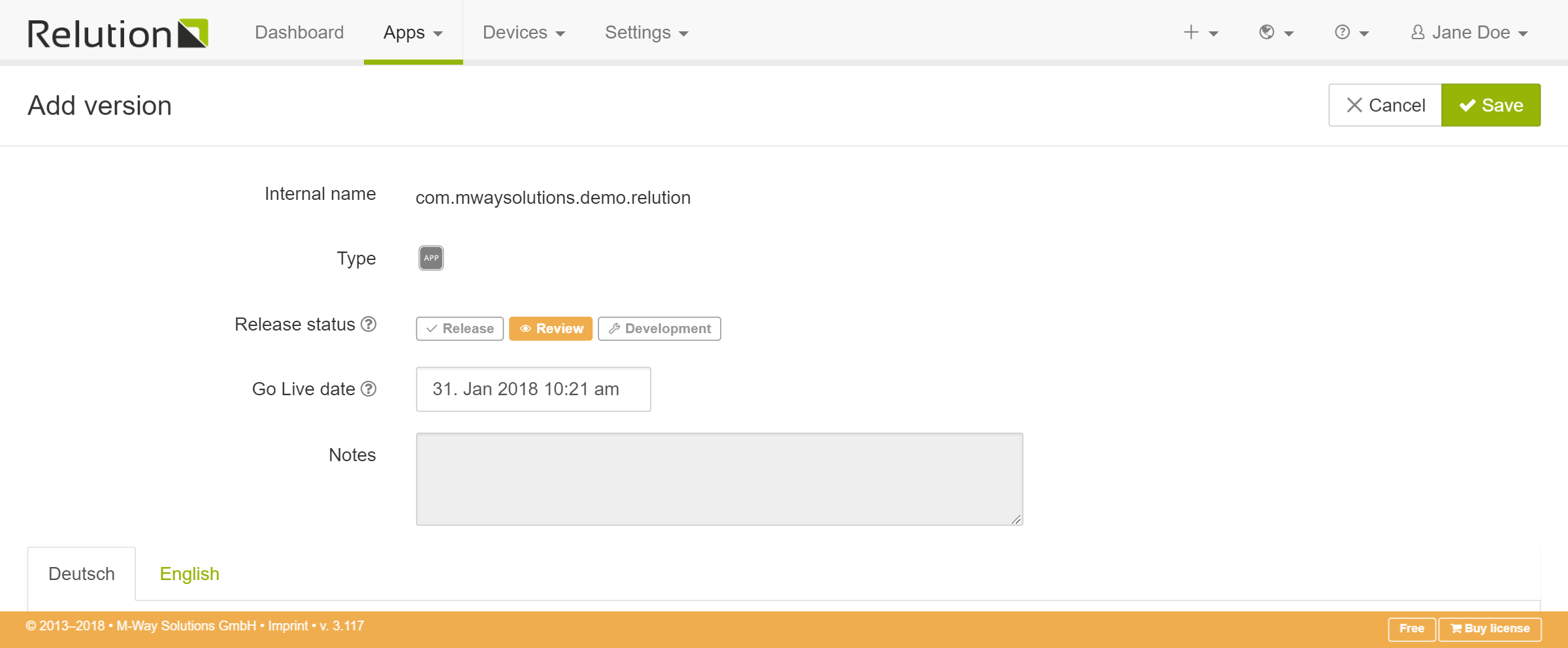 As soon as this is done, you'll see an additional step inside the App Release Workflow of your app version pointing out that it won't be released before the date you've specified.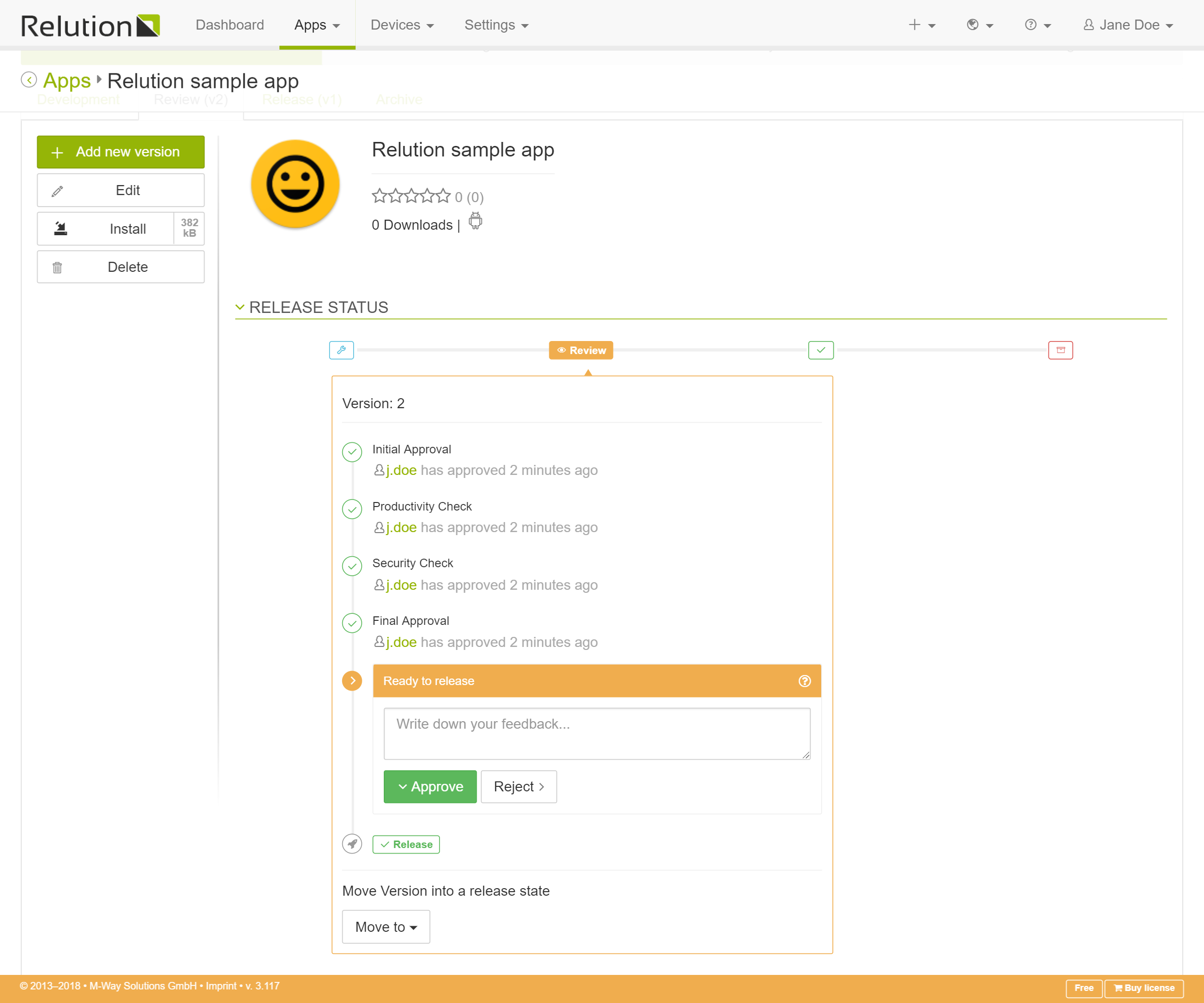 Of course, you have the possibility to change the Go-Live date of app versions in state "Review" to any point in time in the future. Additionally, if the app version is assigned to the "Ready to release" workflow step, you can manually approve the "Ready to release" workflow step to release it immediately.
When date is reached and all previous workflow steps have been approved, the app version will be moved from "Review" to "Release".