tvOS devices
As an administrator
In Relution, tvOS devices can only be enrolled via auto-enrolment using a DEP profile. Manual enrolment of Apple TVs is not possible as a browser application is required to go through the manual enrolment process on the device. Therefore it is important, that you manage your devices with your Apple School - or Apple Business Manager.
It is important that you don't skip the "Device location services" step. If you skip this step, it is possible that your device will set the wrong time zone.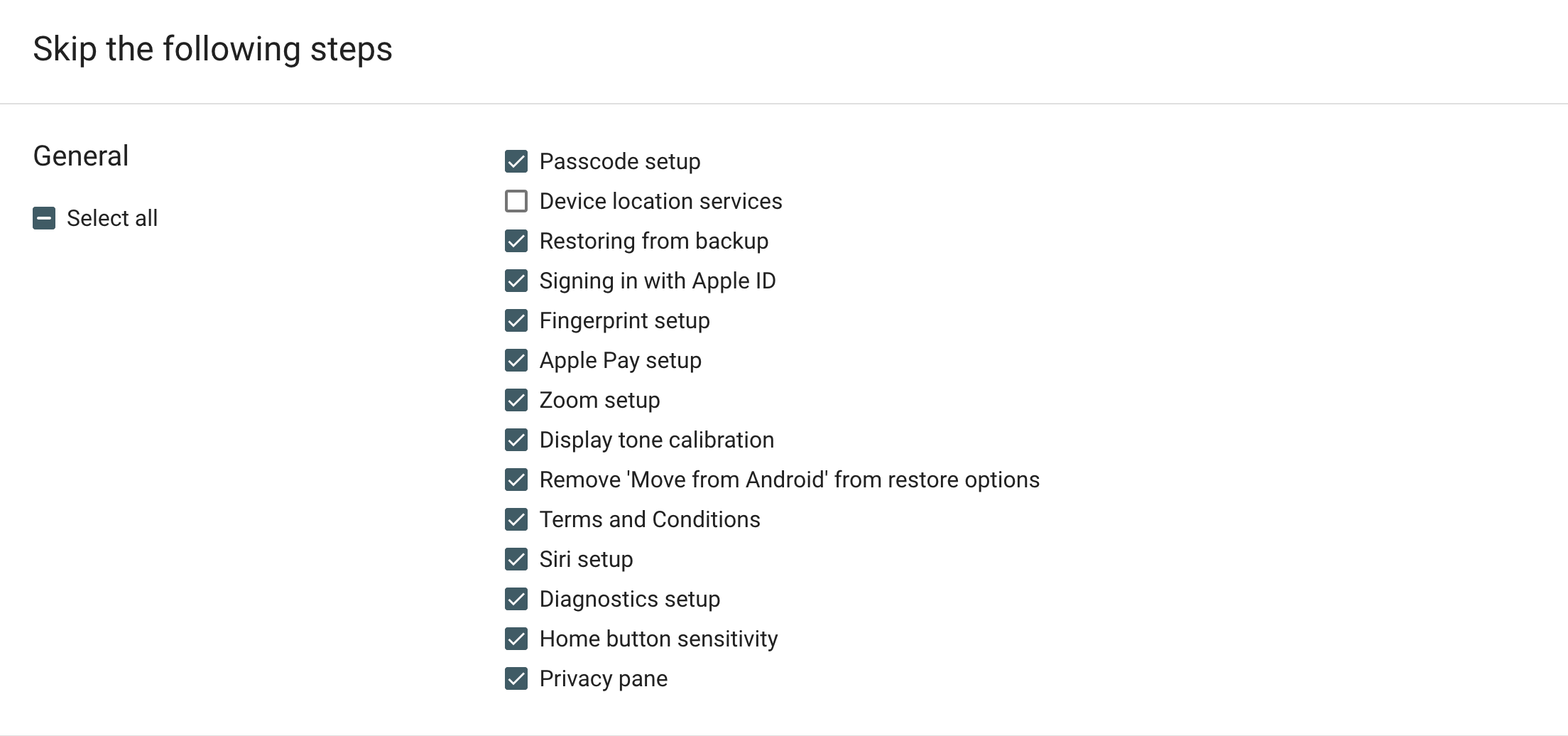 There is a section in the DEP profile specifically for tvOS properties.

After synchronising your DEP devices, your tvOS device should appear in the list.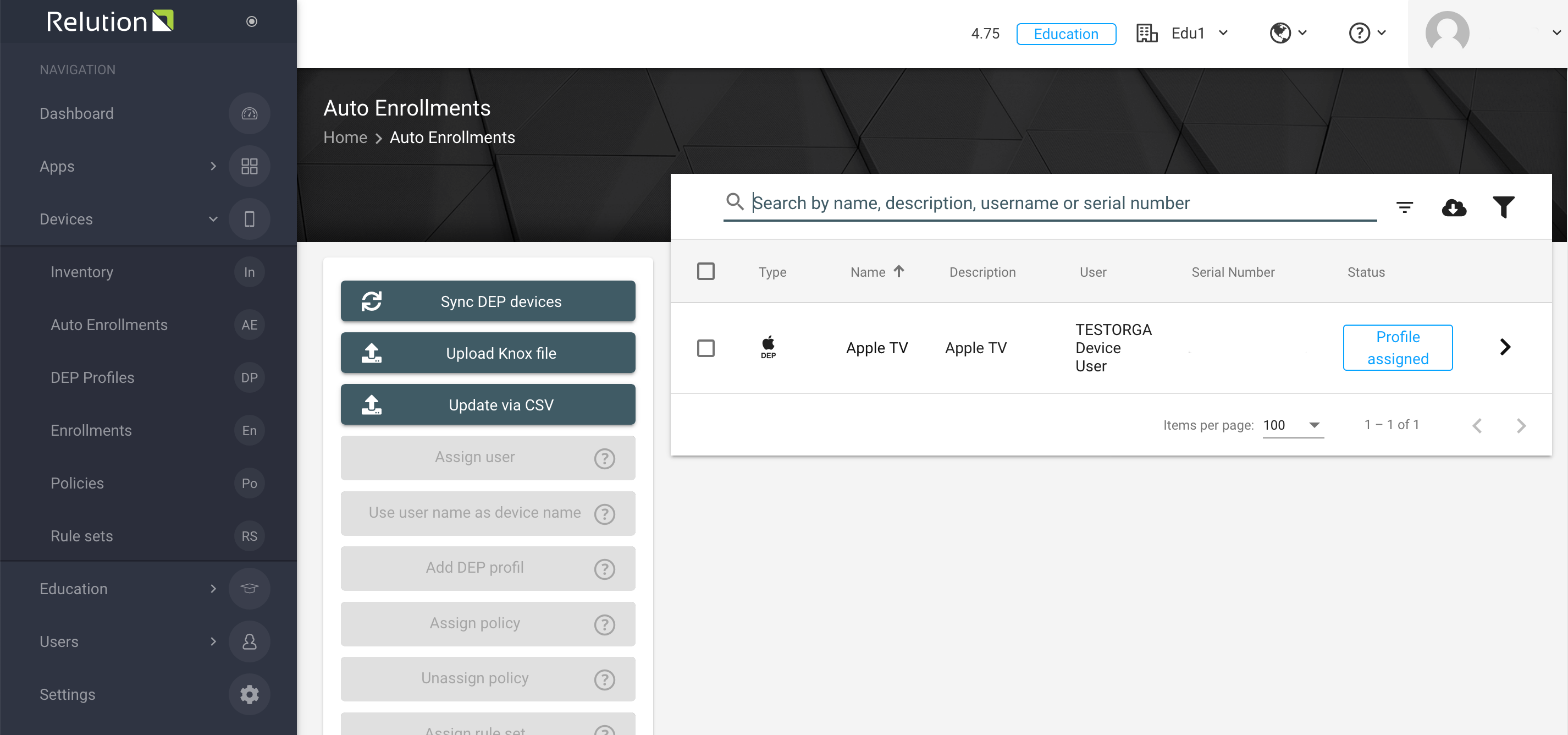 If your DEP profile isn't set as default, you should select your configured DEP profile for each device. Otherwise you will get an error during the enrollment process.
Manually add your tvOS device to DEP
If your tvOS device is not listed in your DEP account, you will need to add it manually. Please follow these links for more information.