Organization Settings
| | |
| --- | --- |
| | You are in the group "Administrator", "Appstore Manager" or "Device Manager". |
The Organization Settings provide a way to configure organization wide settings.
Log in with an administrative account

Navigate to Settings > Organization

Press Save before leaving a tab to save your changes
General
The general settings provide ways to customize the appearence of relution and configure several other organization wide settings.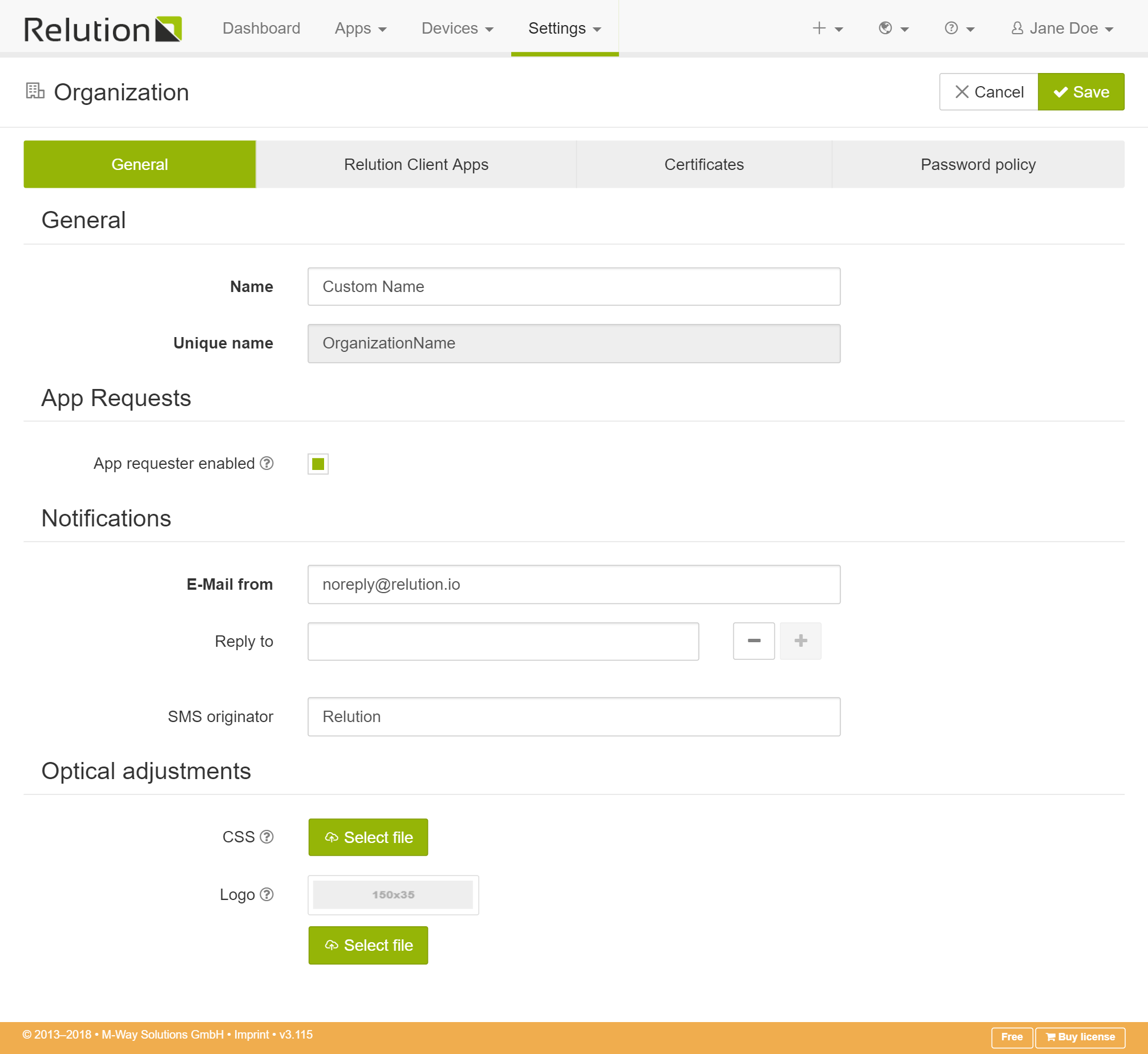 The Name field allows you to define a custom name which will be used as the page title.
This button allows you to upload a custom CSS file to alter colors, fonts, etc. of the Relution portal. You can override any css property from the portal. If you wish to have a custom branded Portal get in touch with us. We will be happy to create a custom stylesheet.
The "Logo" button provides an easy way to upload a custom icon for the Relution portal. The uploaded icon will replace the Relution logo on the top left corner.
Relution Client Apps
In the Relution Client Apps tab you can configure the default Relution Client App for each platform. This is the application that will be installed during the device management enrollment process.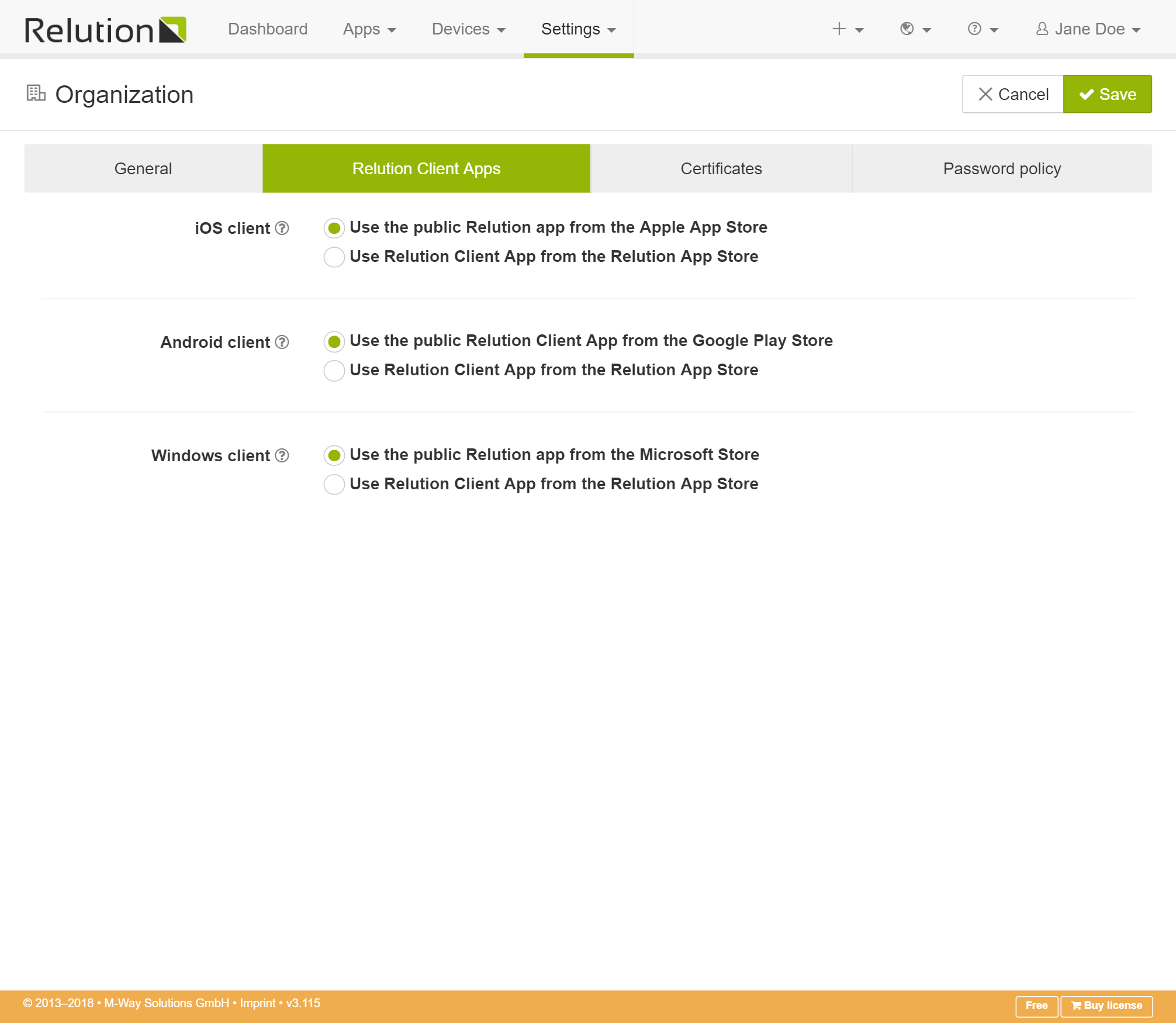 users get to see if the log in to the web portal via a browser.
You can use the publicly available Relution Client Apps via the official app stores or you can specify a custom Relution Client App by choosing it from your own Enterprise App Store.
If you do not have a Relution Client App in your Enterprise App Store, you can add it by downloading the application file required for your platform and adding it to the Enterprise App Store as native application in the state Release.
The latest Enterprise version of the Relution Client App for Android can be found here:
If you choose to use a Relution Client App from your own Enterprise App Store you have to update the application manually. To do this, download the latest version of the application from the links provided above and upload them to Enterprise App Store in the state Release. Adding a new version in the state Release automatically triggers updates to all enrolled devices.
Certificates
The Certificates tab is used to configure the certificates for Apples push service APNS. More information can be found in Push Certificates.